January 2015
What is the mission that drives your business?
Happy New Year! I'm often ask, "what is your mission that drives your business" that is such a great question and that is why we want to start off this new year off with this important subject.
Have a blessed and prosperous 2015!
George Madiou
Founder and Publisher
Title

Category

Crossed to

Account

Clicks

1237

Added on

May 1, 2013

Comments

0

Tags
Article Subtitle
You will be impressed with the quality, fresh, inexpensive and timely leads that will support you in building the business of your dreams!
Article Article Intro

One of the most outstanding Lead Companies out there is a lead membership club called
TheLeadsAreFree.com
. When we checked them out we were so impressed with their quality, fresh, inexpensive and timely leads. We were also impressed with their superior level of support (you'll get a taste of it reading through the answers below, to some of the questions they get.). TheNetworkMarketingMagazine.com can now offer our members the best deal I have ever come across in our industry for quality leads. These leads are delivered to you
50
at a time
every day
, Monday through Friday for the low monthly cost of $19.95. You heard me right... under $20 bucks a month! There is no contract and you can stop at any time (but why would you?) Go to the special web site and try them out, we highly recommend them to help you grow your business!
Article Content
http://theleadsarefree.com/tnmm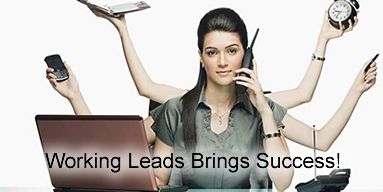 TheLeadsAreFree.com is a lead membership club providing leads on a daily basis to all members. Download your leads each day Monday through Friday from our secure web server. Each lead comes with name, address, phone, email and the IP address where the consumer registered and provided their phone number.
No more lead brokers and lead salesman marking up the price or selling you poor quality leads.
Important:
You still have to work so before you sign up you must agree that you will download your leads daily and work every lead as much as possible. If you can not make this commitment please do not register. We do not invite failure before even getting started!
http://theleadsarefree.com/tnmm
Business Opportunity Seekers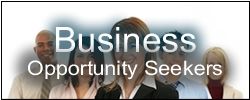 Millions of people are looking to start their own business. These responsive consumers are Internet Shoppers who are actively looking for a business opportunity or work at home business. No contract or commitment. Cancel at any time without further obligation. Here are some common questions...
Do you have a Lead Replacement Policy?
We will gladly replace any lead that falls into the following categories:
- Any undeliverable email because the recipient does not exist or it is a permanent failure. - Lead is a duplicate already received from TheLeadsAreFree.com within the past 30 days - The contact information is obviously incorrect (Donald Duck, Minnie Mouse, etc) - A language barrier exists with the contact
To have leads replaced, simply email them in a .CSV file attached to an email to:
[email protected]
This email address is being protected from spambots. You need JavaScript enabled to view it. All requests for replacement are independently verified to ensure they are valid and meet the return criteria. Please allow up to 5 business days for leads to be replaced. Please note that we can only replace leads for the reasons listed above.
Getting Your Emails Delivered
Emails that are undeliverable are called "bouncebacks" or "bounces" for short and are a issue for every email marketer. According to a recent Association for Interactive Marketing (AIM) survey, 77% of respondents had bounce rates up to 10%, and 23% had rates greater than 10%. Why should you be concerned? Because customer acquisition is expensive, and email bouncebacks could mean the loss of MLM CUSTOMERS and prospects that you paid dearly to acquire. First, lets define some terms. A "Bounce" is where the proverbial rubber meets the email. This happens when a recipient's mail server rejects your email message. A "Soft Bounce" is often a temporary problem, thus the descriptive word "soft." It happens when the mail server confirms the recipient's email address, but even so, cannot deliver the message. The recipient's mailbox may be full or inactive, the recipient's mail server may be temporarily down or the connection may have been broken. A "Hard Bounce" is a message that's permanently undeliverable because the address is non-existent or invalid, or because the recipient's mail server is blocking your mail server.
Why so many bounces and what can you do about them?
People change ISPs, jobs and email addresses at random. Often you'll be the last to know. Some email address churn is normal.
The use of free email accounts
Many people who use free email accounts do so as a secondary mailbox. As a result, they do not check their mailbox often. Free email accounts, and some paid accounts, can hold only a limited amount of email, so many times newsletters and advertising email will bounce back as undeliverable.
Analyze your bouncebacks
You should be using an email marketing service that categorizes bouncebacks and provides detailed reports that allow you to view and manage bounced email addresses. Take the time to analyze your bouncebacks and remove hard bounces from your list. It should also be easy to correct obvious typos in your list (e.g. ".con" instead of ".com").
Monitor your "reply to:" address
Many recipients are fearful of using the unsubscribe function as it has been used by spammers to verify an address, rather than as a legitimate unsubscribe function. So, be alert to unsubscribe requests coming to your "reply to:" address and permanently remove those email addresses right away. Finally, pay attention to email address change requests coming to your "reply to:" address and honor those in a timely manner as well.
How to Copy and Paste Email addresses in BCC
The fastest way to email many recipients one email is to COPY the email addresses from the SOURCE DOCUMENT (spreadsheet) and PASTE into the destination which in this case is the Blind Carbon Copy ("BCC") section of your email SENDing software.
Click here
to watch a video that is the perfect tutorial for copy and paste functions.
How to Send Bulk Emails using Gmail
Since the web interface of Gmail doesn't support personalized emails, you should connect your Gmail account with Microsoft Outlook (via POP3 or IMAP) and also import the Gmail address book into your Outlook Contacts. Now you can use the mail merge feature of Outlook to send personalized messages to every single Gmail contact from the desktop. This may sound like an easy plan but there're strict sending limits and, if you aren't careful, Google may even block your Gmail account temporarily for up to 24 hours and you'll neither be able to send nor receive any emails during that lock-out period.
Email Sending Limits in Google Apps
If you are using Gmail with Google Apps, you cannot send messages to more than 500 unique email addresses per day. For instance, if you send one email to Person A and another one is addressed to Person B and C, you have already exhausted three slots (out of 500) even though only two messages left your Inbox.
Email Sending Limits for Gmail users
If you want to send bulk mails using a regular Gmail account, the rules are similar. You can only send out emails to a maximum of 500 recipients during a 24 hour* period but if you are using a desktop client (like Outlook), that limit is reduced to 100 messages in a day. [*] The Gmail help site mentions this limit as 500 recipients per message but a Google employee on the Gmail support site has confirmed that this cap is not just per message but per day.
Workarounds for sending mass emails
With all these limitations in place, Gmail is obviously not the best option for reaching out to a very large customer base. However, if you have no other option, it may be a good idea to plan well in advance.
For Gmail:
Distribute the mail merge process over 2-3 days so that you never exceed that 100 messages per day quota.
For Google Apps:
You can either upgrade to a Premier edition or create multiple accounts in Google Apps as each will have its own 500-recipients limit.
Is there any contract or commitment & can I cancel
No. There is no contract to sign or commitment to make. Your subscription is month to month.
How do I download my leads
We create a secure area for you and place your leads there for you to download. Simply login on the main page at "Member Login" using your 5-digit User Name and password. The "Member Menu" will appear once you are logged in. Click "Secure Member Area" to go to your download area. The files are comma & quote delimited .csv files which are very standard.
How to get a FREE POP3 account
It would be smart to get a separate email account just for sending emails. Get one for free at many websites.
Below are some examples of where you can obtain a new email account at no cost.
AOL (American Online)
IF you are an AOL member, simply create a new user on your account.
INBOX.COM
First, go to http://inbox.com Click on the "Email" icon at the top Click the Yellow Box that say Enter your First Name Enter your Last Name Enter your Desired Email Address Type the code in the box Click "Check Availability" Enter desired password Select 5GB Free Plan Click "Create My Account" Wait until you see "Your Inbox.com account is ready."
HOTMAIL
Go to http://Hotmail.com Select at the bottom "Don't have a Microsoft account? Sign up now"
Understanding Undeliverable Emails
There are several common reasons you may receive undeliverable email returns: You had a typo in the email address making it incorrect and therefore undeliverable. Conducive to dialing a wrong phone number. Their inbox is filled to capacity due to large attachments or not logging in for a while. Another cause is they have "leave mail on server" checked in their email program which then does not allow their email account to be cleared as all email is "left on the server". Until that option is unchecked and all email is downloaded to clear out their email account this will continue to happen. Leave this option unchecked unless you can micromanage it! A spammer used a phoney email address when sending to you and your autoresponder message could not respond to the bogus email address. Someone who has your email address on their system has a virus that is propagating itself to old or non-existent email addresses putting your address in the FROM: field. This causes undeliverable virus generated emails to be returned to you. Undeliverable error messages are the protocol in place to let you know when messages sent do not (for many different reasons) make it to the intended recipient. You want to become familiar with how these messages relay exactly what the problem is. With all returned emails, there will always be an "undeliverable reason" at the top of the email as to why the message could not be delivered. If you look closely at the returned message you will see what the problem was. The top of the message will look similar to this:
The original message was received at Thu, 12 Jun 2003 18:45:05 -0500 (EST) from tiberius-t.isp.net [207.69.232.22] —– The following addresses had permanent fatal errors —– —– Transcript of session follows —– … while talking to mx.rinku.or.jp.: >>> RCPT To: <<< 550 ... User unknown 550 ... User unknown
The above reflects that there is no such email address on that system – user unknown. Here is a listing of the most common error codes you will see in undeliverable emails and what they mean: 251 User not local; will forward to 421 Service not available, closing transmission channel 450 Requested mail action not taken: mailbox unavailable (E.g., mailbox busy) 451 Requested action aborted: local error in processing 452 Requested action not taken: insufficient system storage 500 Syntax error, command unrecognized 501 Syntax error in parameters or arguments 502 Command not implemented 503 Bad sequence of commands 504 Command parameter not implemented 550 Requested action not taken: mailbox unavailable (E.g., mailbox not found, no access) 551 User not local 552 Requested mail action aborted: exceeded storage allocation (mailbox filled) 553 Requested action not taken: mailbox name not allowed (E.g., mailbox syntax incorrect) 554 Transaction failed These messages vary depending on the systems involved in the delivery of the email. And, you will always see the email that could not be delivered below the error message to see if it is in fact an email you sent, your autoresponder or a virus generated email that you did not send.
These are common questions we get from our clients. Often when they purchase leads from other companies they have no one to ask these questions to. We are here to serve you. We know the quality of our data and the cost of our service is outstanding! We have offered TheNetworkMarketingMagazine.com members an unbelievable offer. Give us a try, you'll be glad you did!
http://theleadsarefree.com/tnmm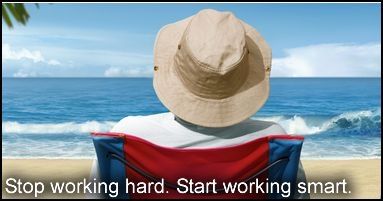 Aim high! George Madiou Publisher and Co-founder
www.TheNetworkMarketingMagazine.com
Rating
Rating:
0.00 / 10 (0 Vote cast)
Select A Topic
MLM SKILLS
,
MLM INDUSTRY
,
LISTENING
,
MLM DUPLICATING
,
MLM TOOLS
,
MLM SYSTEMS
,
MLM PERSONAL GROWTH
,
MLM TECHNOLOGY
,
COMMUNICATION
,
WOMEN
,
MLM NETWORKING
,
VALUES
,
MLM ACTION
,
MLM TRAINING
,
MLM PROFESSIONAL DEVELOPMENT
,
MLM GETTING STARTED
,
MLM STORIES
,
MLMFINANCES
,
MLM MOTIVATION
,
MLM PROSPECTING
,
MLM COACHING
,
MLM RELATIONSHIP
,
VISION
,
MLM MONEY
,
MLM CUSTOMERS
,
MLM PSYCHOLOGY
,
WISDOM
,
MLM PROMOTION
,
CREATING
,
CLASSIC
,
MLM SPEAKING AND LISTENING
,
MLM MARKETING
,
THINKING
,
MLM LEADERSHIP
,
COLUMN