January 2015
What is the mission that drives your business?
Happy New Year! I'm often ask, "what is your mission that drives your business" that is such a great question and that is why we want to start off this new year off with this important subject.
Have a blessed and prosperous 2015!
George Madiou
Founder and Publisher
Title

Category

Crossed to

Account

Clicks

506

Added on

Oct 1, 2013

Comments

0

Tags
Article Subtitle
I encourage you to follow the Oseola McCarty example and you will help others get to the top!
Article Article Intro
It's been around for years, but the statement that you can eat an elephant one bite at a time is as true as ever. It's also true that you can benefit mankind and change the lives of countless others a little bit at a time. One of the most heartwarming stories I've heard in years is that of Oseola McCarty from Hattiesburg, Mississippi. She spent a lifetime washing, ironing and mending dirty clothes. These clothes were worn at parties she never attended, weddings to which she was never invited, and graduations which she was not privileged to see. Her needs in life were extremely simple. She didn't mind living in a small house and economizing in every possible way - including cutting the toes out of shoes if they did not fit right. Her pay over the decades was small and mostly in dollar bills and change, but she saved consistently and was able to donate $150,000 to finance scholarships for black students at the University of Southern Mississippi.
Article Content
The impact of her gift has been incredible. She has been identified as the most unselfish person anyone knows. The business leaders of Hattiesburg matched the $150,000 and the $300,000 is being used for those scholarships.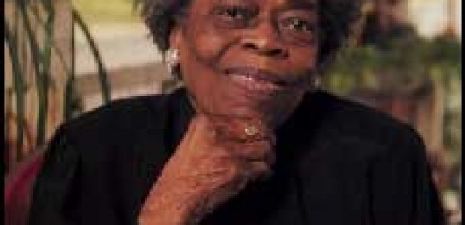 Ms. McCarty was stunned at the amount of attention she received from the media and the number of people who came by to see her. She had only one request and hope, that she will be privileged to attend the graduation of at least one of the students who received his or her college education as a result of her generosity. She wished she had been able to get a college education herself, but said she was always "too busy." Her hope is that her "busyness" will enable others to get the education she never had.
Fact:
It's not how much you have but how well you use what you have that counts. I encourage you to follow the Oseola McCarty example and you will help others get to the top! Zig Ziglar is known as America's Motivator.  He authored 32 books and produced numerous training programs.  He will be remembered as a man who lived out his faith daily.
Rating
Rating:
0.00 / 10 (0 Vote cast)
Select A Topic
WISDOM
,
MLM TOOLS
,
MLM TECHNOLOGY
,
MLM MOTIVATION
,
VALUES
,
MLM MARKETING
,
COMMUNICATION
,
CLASSIC
,
LISTENING
,
CREATING
,
MLM INDUSTRY
,
MLM PSYCHOLOGY
,
MLM LEADERSHIP
,
MLM CUSTOMERS
,
MLM PROMOTION
,
MLM SKILLS
,
MLMFINANCES
,
MLM PROFESSIONAL DEVELOPMENT
,
THINKING
,
COLUMN
,
MLM COACHING
,
VISION
,
MLM STORIES
,
MLM NETWORKING
,
MLM PERSONAL GROWTH
,
WOMEN
,
MLM TRAINING
,
MLM DUPLICATING
,
MLM MONEY
,
MLM PROSPECTING
,
MLM RELATIONSHIP
,
MLM SPEAKING AND LISTENING
,
MLM ACTION
,
MLM SYSTEMS
,
MLM GETTING STARTED