January 2015
What is the mission that drives your business?
Happy New Year! I'm often ask, "what is your mission that drives your business" that is such a great question and that is why we want to start off this new year off with this important subject.
Have a blessed and prosperous 2015!
George Madiou
Founder and Publisher
Title

Category

Crossed to

Account

Clicks

485

Added on

Oct 1, 2013

Comments

0

Tags
Article Subtitle
We are so excited to reach this mile stone of 8 years serving the network marketing community. Here is what a few of our friends had to share.
Article Article Intro
Article Content
Michael Price PricelessPossibilities.com
Coach Steve Dailey PrimeFocusCoaching.com
George, thanks for 8 amazing years of The Network Marketing Magazine. It is without question the premier network marketing publication. Each issue is packed with a multitude of gold nuggets that could help any networker build a successful business. You are a blessing to our profession. May God continue to give you wisdom and blessings. I look forward to many more years of reading your incredible publication. Thank you, my friend!
– Rod Nichols, Pastor/Author/Entrepreneur Want to Live the Life of Your Dreams?
www.RodsChoice.com

"Hi George, I've watched you grow from the very beginning! You provide more valuable, free training than any other source I know. Congratulations on 8 amazing years! I know we'll all be seeing more of you and The Network Marketing Magazine for many more years to come!"
Many Blessings, Bob Schwartz, Owner
www.homebusinessadvertiser.com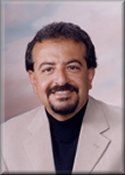 "For 8 years, leaders in the network marketing community have come to count on The Network Marketing Magazine as a reliable source of top training for everything one needs to be a success in our profession. Thank you George for your immense contribution to the success of so many!" -Dr. Joe Rubino CEO, CenterForPersonalReinvention.com

"In our industry of flash and sometimes hollow promises, it's not always easy to find something of quality and substance. George Madiou and his brilliant publication The Network Marketing Magazine provide a reliable source of information with a conscience and a heart. The insights that you'll gain in these pages will help you to accomplish the success that you're looking for faster and with more joy than you ever thought possible. I recommend this publication above all others in the industry for its powerful content and insightful writing, but most of all, for the amazing integrity of the man behind it. He truly is one of a kind, and we're lucky to have him and The Network Marketing Magazine." Sandy Elsberg
Rating
Rating:
0.00 / 10 (0 Vote cast)
Select A Topic
MLM ACTION
,
MLM NETWORKING
,
CREATING
,
WOMEN
,
COLUMN
,
VISION
,
COMMUNICATION
,
MLM SKILLS
,
MLM TRAINING
,
MLM SYSTEMS
,
THINKING
,
MLM INDUSTRY
,
MLM CUSTOMERS
,
MLM TOOLS
,
MLMFINANCES
,
MLM PROSPECTING
,
MLM MONEY
,
MLM LEADERSHIP
,
MLM MARKETING
,
MLM PROMOTION
,
MLM RELATIONSHIP
,
WISDOM
,
MLM PERSONAL GROWTH
,
MLM SPEAKING AND LISTENING
,
CLASSIC
,
MLM TECHNOLOGY
,
MLM PSYCHOLOGY
,
VALUES
,
MLM PROFESSIONAL DEVELOPMENT
,
MLM MOTIVATION
,
LISTENING
,
MLM GETTING STARTED
,
MLM COACHING
,
MLM STORIES
,
MLM DUPLICATING