January 2015
What is the mission that drives your business?
Happy New Year! I'm often ask, "what is your mission that drives your business" that is such a great question and that is why we want to start off this new year off with this important subject.
Have a blessed and prosperous 2015!
George Madiou
Founder and Publisher
Title

Category

Crossed to

Account

Clicks

402

Added on

Jan 1, 2014

Comments

0

Tags
Article Subtitle
If Bud Abbott and Lou Costello were alive today, their famous sketch, 'Who's on First?' might have turned out something like this
Article Article Intro
Many years ago, probably the most famous comedy routine of all time "Who's On First" was performed by the team of Abbott and Costello. This routine became such a classic it ended up in the Baseball Hall of Fame in Cooperstown, NY.
"Who's On First?"
Listen to this classic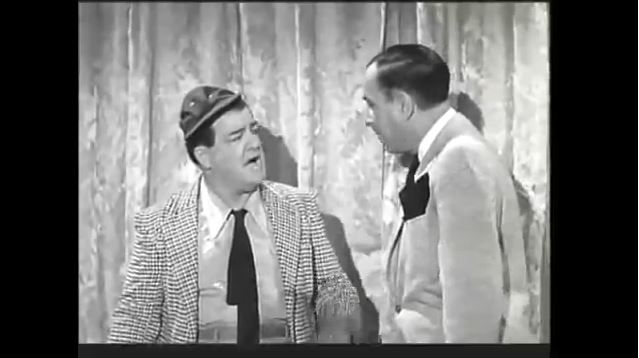 I saw this skit when I was a kid and when I was in 8th grade I got kicked out of the school library when I found a book with this skit and started to read this classic and I couldn't stop laughing. My school friend John Logigian, years later, exposed me to the modern version of this classic. I hope you enjoy both as much as I have!
Article Content
Happy 2014 New Years! George Madiou COSTELLO CALLS ABBOTT TO BUY A COMPUTER You have to be old enough to have seen re-runs of Abbott and Costello to fully appreciate this. If Bud Abbott and Lou Costello were alive today, their famous sketch, 'Who's on First?' might have turned out something like this: ABBOTT: Super Duper computer store. Can I help you? COSTELLO: Thanks I'm setting up an office in my den and I'm thinking about buying a computer. ABBOTT: Mac? COSTELLO: No, the name's Lou. ABBOTT: Your computer? COSTELLO: I don't own a computer. I want to buy one. ABBOTT: Mac? COSTELLO: I told you, my name's Lou. ABBOTT: What about Windows? COSTELLO: Why? Will it get stuffy in here? ABBOTT: Do you want a computer with Windows? COSTELLO: I don't know. What will I see when I look at the windows? ABBOTT: Wallpaper. COSTELLO: Never mind the windows. I need a computer and software. ABBOTT: Software for Windows? COSTELLO: No. On the computer! I need something I can use to write proposals, track expenses and run my business. What do you have? ABBOTT: Office. COSTELLO: Yeah, for my office. Can you recommend anything? ABBOTT: I just did. COSTELLO: You just did what? ABBOTT: Recommend something. COSTELLO: You recommended something? ABBOTT: Yes. COSTELLO: For my office? ABBOTT: Yes. COSTELLO: OK, what did you recommend for my office? ABBOTT: Office. COSTELLO: Yes, for my office! ABBOTT: I recommend Office with Windows. COSTELLO: I already have an office with windows! OK, let's just say I'm sitting at my computer and I want to type a proposal. What do I need? ABBOTT: Word. COSTELLO: What word? ABBOTT: Word in Office. COSTELLO: The only word in office is office. ABBOTT: The Word in Office for Windows. COSTELLO: Which word in office for windows? ABBOTT: The Word you get when you click the blue 'W'. COSTELLO: I'm going to click your blue 'w' if you don't start with some straight answers. What about financial bookkeeping? You have anything I can track my money with? ABBOTT: Money. COSTELLO: That's right. What do you have? ABBOTT: Money. COSTELLO: I need money to track my money? ABBOTT: It comes bundled with your computer. COSTELLO: What's bundled with my computer? ABBOTT: Money. COSTELLO: Money comes with my computer? ABBOTT: Yes. No extra charge. COSTELLO: I get a bundle of money with my computer? How much? ABBOTT: One copy. COSTELLO: Isn't it illegal to copy money? ABBOTT: Microsoft gave us a license to copy Money. COSTELLO: They can give you a license to copy money? ABBOTT: Why not? THEY OWN IT! (A few days later) ABBOTT: Super Duper computer store. Can I help you? COSTELLO: How do I turn my computer off? ABBOTT: Click on 'START'. George Madiou Publisher and Co-founder www.TheNetworkMarketingMagazine.com
Rating
Rating:
0.00 / 10 (0 Vote cast)
Select A Topic
MLM STORIES
,
MLM PROFESSIONAL DEVELOPMENT
,
MLM NETWORKING
,
MLM GETTING STARTED
,
MLM PERSONAL GROWTH
,
MLM PROMOTION
,
MLM INDUSTRY
,
MLM PSYCHOLOGY
,
VALUES
,
WOMEN
,
MLM SYSTEMS
,
WISDOM
,
LISTENING
,
VISION
,
MLM SKILLS
,
THINKING
,
CREATING
,
MLM MOTIVATION
,
MLM MONEY
,
COLUMN
,
MLM CUSTOMERS
,
CLASSIC
,
MLM MARKETING
,
MLM COACHING
,
MLM TOOLS
,
MLM TRAINING
,
MLM RELATIONSHIP
,
MLM PROSPECTING
,
MLMFINANCES
,
MLM LEADERSHIP
,
MLM SPEAKING AND LISTENING
,
MLM DUPLICATING
,
MLM TECHNOLOGY
,
MLM ACTION
,
COMMUNICATION